Welcome to the Atelier Musical,
A spring-to-early-fall private concert series in the Hudson Valley
L'Atelier Musical is a crossroad for sound crafts, talents and science. From the instrument maker to the composer, from the performer to the acoustician, from the recording engineer to the speaker builder promoting audiophile's enjoyment seating at home.
Our Mission is to assemble a community that will nurture the work & process of musical expression by commissioning music performances and recording productions, while playing an educational role.
Our Purpose is to provide composers, performers & technicians, the opportunity to develop their art, and work together to achieve excellence without the crushing financial burden that this critical process entails.
Our Format allows members & audiences to be an active part of these performances/productions, develop an educational initiative of Master classes, workshops & internships so we can experience all these passions, talents and expertise at work.
Our Concept focuses on "production residencies" ending with immersive public presentations, promoting interactions between all the participants while recreating the salon experience in a state-of-the-art production facility.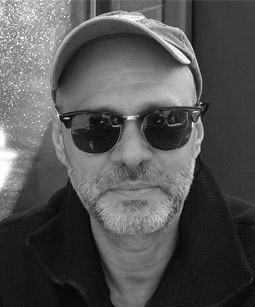 Patrick Lo Re is a Grammy nominated sound engineer and acoustic designer
Patrick Lo Re founded One Soul Group, LLC in 1995 and ran the studios in NYC until 2015.
One Soul is the alliance of Marie Anne Bacquet, a French acoustic designer, Jean Jacques Bacquet, founder of Klinger Favre Audio, a French company developing and creating high end audio equipment (speakers, amplifier, dac), Andras Gipp, a Hungarian American master woodworker/ piano rebuilder, founder of Hudson Workshop, Tosh Sheridan, an American musician- arranger/ producer, Bobby Avey, a fabulous piano technician and pianist extraordinaire.
Since 1995, Patrick has provided acoustic consultations, designed and overseen construction of private
music studios and small concert spaces in the US & France.
During the same period, he engineered/ produced a multitude of acoustic recordings ranging from classical to jazz, Latin, folk, pop, r & b.
In 2020, through Covid, along with his team, they decided to design a private venue on his property in New Baltimore, NY to reflect the sum of their combined expertise and showcase their work.
As a result, this private venue is, a recording studio, an acoustic solutions showroom, a salon style venue (35 to 40 guests max), an audiophile salon, and a home theater. One Soul Group is also the US representative of KLINGER FAVRE AUDIO
The studio opened in 2021 and after fine-tuning and learning the space for almost a year, Patrick shared with local friend Patrice Kuzniak, another French American music lover, his desire to develop an Atelier Musical: a musical workshop, where sound can be experimented with, from the instrument maker to the performer, from the acoustician that creates the space to the engineer that records the performance, all the way to the audio component and speaker builder that allows the playback of all these craftsmanships and talents.
I want to thank Sabrina, Alta, Andrea, Ann, Charlie, Chris, Heike, Janet,
Jennifer, John, Karen, Luisa, Mahmoud, Michael, Ned, Patrice, Philip, Susan
and all the volunteers that are actively helping put this second season together!
Thank you all for sharing this adventure !